I've been shooting with Canon since I first started photography in 2011. My first DSLR setup was a Canon T3i with a Sigma 50mm 1.4 lens. In 2013 I upgraded to my first full frame camera, a 5D Mark II. Even though the camera was a generation outdated because the Mark III had come out the year before (2012); I was still learning and opted to save some cash.
When my freelance career started to take off, I saved up enough cash and bought the trinity zooms; Canon 16-35mm F4, 24-70mm F2.8 Mark II, and the 70-200mm F2.8 IS Mark II. I loved Canon so much, I even bought their compact point-and-shoot vlogging camera (G7X Mark II).
As a wedding photographer, you need a reliable work horse. Two things Canon has over Sony is their longer battery life and shorter boot up time. This is important for those wedding moments you can't afford to miss. Canon's cameras feel like machines. Their rugged bodies and weather sealed lenses is reliability you can count on rain or shine. In the four years I've have my 5D Mark II, I've been able to put ~118,000 actuations on it.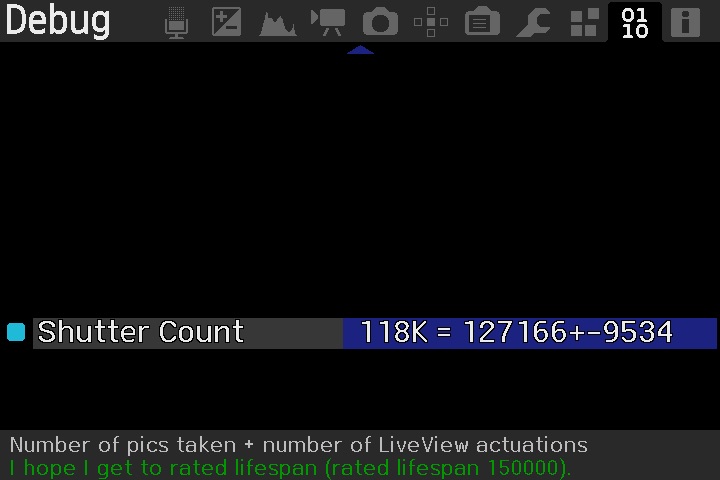 Magic Lantern Firmware on 5D Mark II
See links below for download.
I was at a crossroads. When the 5D Mark IV came out last year (2016), I knew my camera was becoming obsolete. I debated on staying loyal to Canon and purchasing the 5D Mark IV or completely changing systems to Sony. This meant relearning a whole menu system, studying up on the mirrorless system game, and investing heavily into new gear. At the time, the Sony A7R II or A7S II was dominating their competition with their large megapixel count and low light performance. But these cameras were already a year old (released in 2015) and I knew the A73 would be announced soon. So I looked into Sony's crop sensor mirrorless cameras.
The A6500 seemed like the perfect contender to put against the 5D Mark IV. Even though it'd be hard to compare a full frame DSLR to an APS-C mirrorless camera because they're priced drastically different; (5D Mark IV - $4,000 and Sony A6500 -$1,400) I decided to run my own case analysis comparing them anyways.
I narrowed it down my decision to four factors; price, image quality, video functionality and form factor.
1) Price
Even though the Canon costs $2,600 more, I'd still need to purchase an adapter (additional $750) for the Sony so I could mount my Canon glass on the body. This meant the Sony was a $2,000 cheaper upgrade versus the Canon.
2) Image Quality
The Canon has a large 35mm sensor which means the pixels are bigger compared to an APS-C senor, resulting in better low light performance. Canon's color science is on point as well. Skin tones come out natural and vibrant. Sony's S-Log 2 allows filmmakers a wider dynamic range than most cameras in it's class.
3) Functionality
I feel like the A6500 was aimed towards independent film makers with features like 4K and 1080p with 120 fps. The 4K on the 5D Mark IV uses an outdated codec (Motion JPEG) making the file size huge and hard to work with.
5-axis IBIS (In Body Image Stabilization)
S-Log 2 (Better Dynamic Range for Video)
Focus Peaking
4K 24 fps
1080p with 120 fps
EVF (Electronic View Finder)
4) Form Factor
The magnesium alloy body on the 5D series feels like a well crafted machine ready to take on any mission. They're some of the most durable cameras I've used. But in regards to portability and size, the Sony wins hands down. Traveling with a full frame body and lenses takes up a lot of space and weight. You cant afford to have back problems carrying you gear around on trips.
The decision was final. I bought a Sony A6500 with a Metabones Speedboster in February of 2017. Not going to lie, trying to use AF with an adapter is a nightmare. It's unreliable and takes its sweet time searching for the focus point. It wasn't long before I felt the desire to get native lenses. They're lighter, quicker at focusing and if I paired it with a lens with OS (Optical Stabilization) I'll be able to shoot handheld. 5-axis of stabilization along with a Zhiyun Crane was what allowed me to get these smooth shots for my Thailand: Sights and Sounds video.
*This video was shot on a Sony A6500, 35mm F1.8 and Rokinon 12mm F2.0
Six months later, I'm happy with my decision. It's way more suited for travel. Mirrorless cameras and lenses have a smaller footprint and are extremely light. With the reduction in size, I'm able to find more gear in my bag. I purchased three Sony native lenses so far, 10-18mm F4, 18-105mm F4, and the 35mm F1.8, and I love them all. They're sharp all have OS. I'm still waiting for the A73 to come out! Hopefully that'll be sometime the beginning of next year (2018).
Links:
Gear mentioned in blog: